Tim will present research on long-term monitoring of riparian areas over broad scales at the 2021 Ecological Society of America Meeting. If you're 'at' the conference check out my talk - 'Connecting stakeholders across scales: monitoring long-term upland and riparian vegetation trends to inform habitat management in a mountainous environment' - at 12 pm PDT. More information and a link to a recent publication on this work is available here.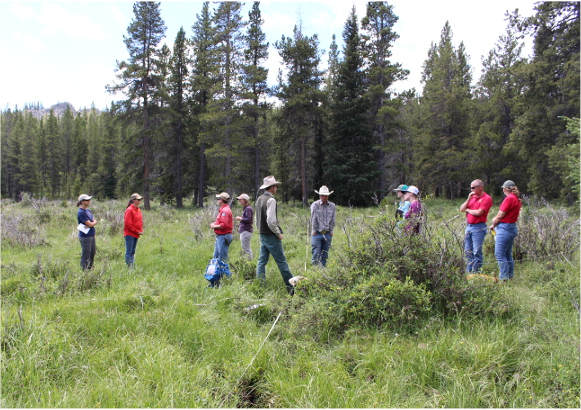 Talking shop with stakeholders in the field.
Top image: The Bighorn Mountains, Wyoming.